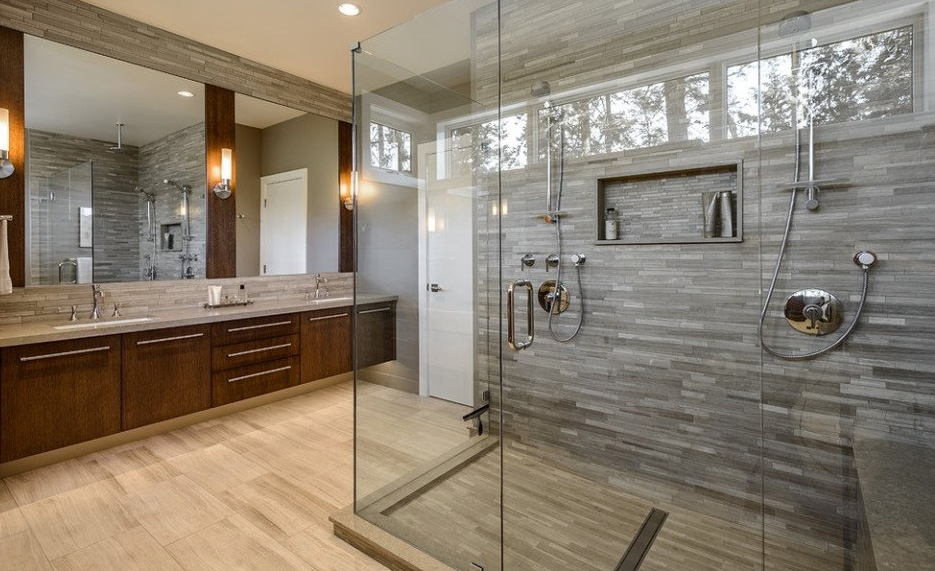 Check out our Bathroom Showers & Remodeling Ideas Houston, Texas
A nice, hot shower can be just what you need to relax and unwind after a long day. That experience is made all the better when you have a beautiful new shower to enjoy! We specialize in showers of all shapes and sizes that can fit into all sorts of spaces. Our representatives would be happy to review your budget and help you design a shower that fits in your bathroom, matches its style, and provides you with the showering experience you deserve. Bathroom Shower and Remodeling Ideas in Houston TX.
It can be hard to enjoy your shower if you have a rusted-out bottom, outdated tiles, or annoying curtains. Time Zone is here to help you remodel your shower and bring it into this century. Shower remodels are a specialty of ours, and we work closely with our customers to design something that they'll love. Tile Zone only uses the best products when creating showers for their customers. The professionals at Tile Zone will see your show project from idea to reality. All services are offered at affordable prices, ensuring that you are not limited to getting the best shower for your space. For Quick Estimate Contact us for Discounted Bathroom Shower Remodeling Ideas Houston, Texas
Need help with Shower installation!
With over 13 years of expertise in remodeling, shower design, and installation, let our professionals help you design and install the perfect shower for your bathroom.
You are
10 minutes away from the Help you need
Let one of our experts reach out to you and assist you with your upcoming project.