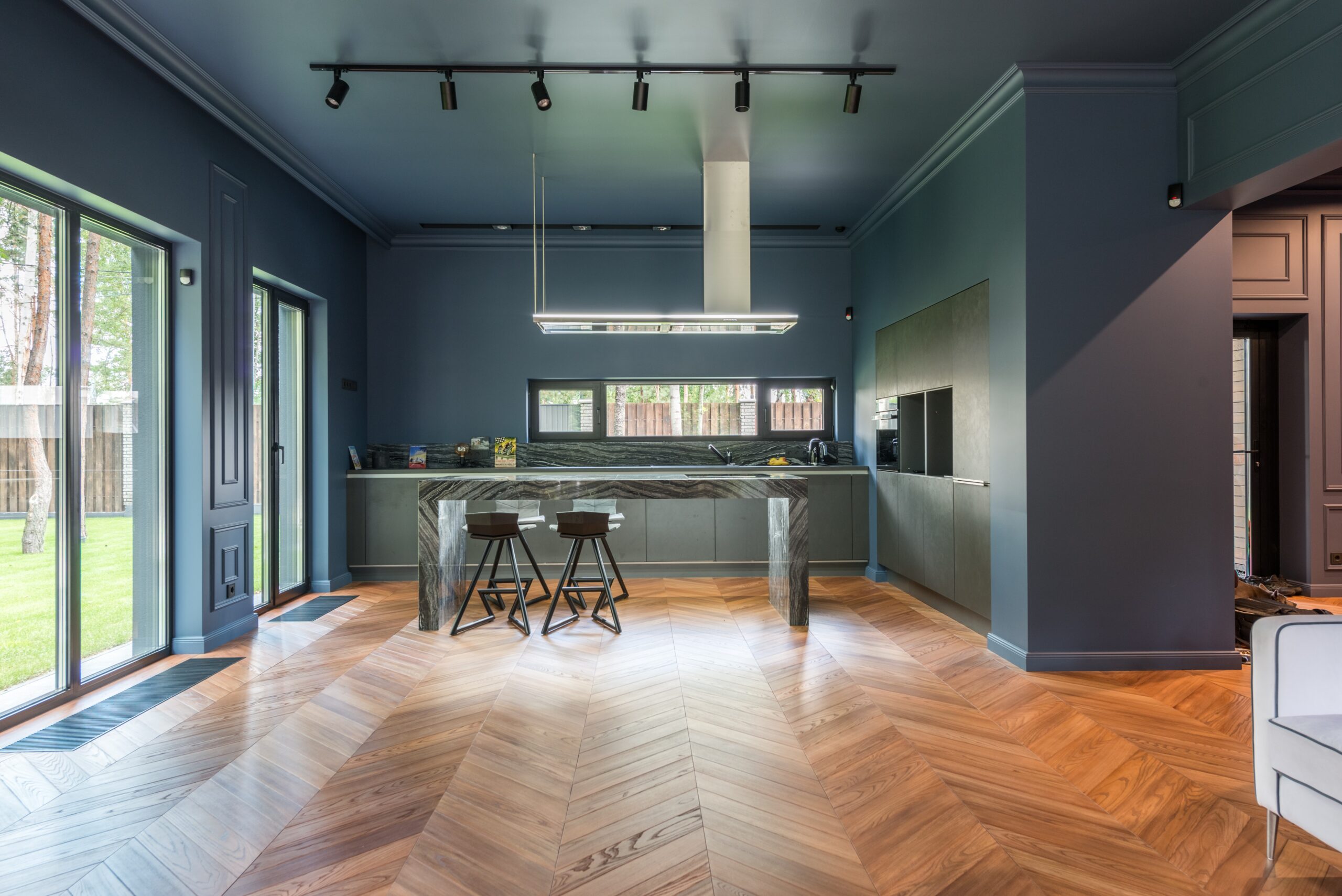 You may have noticed that luxury vinyl plank floors look just like real hardwood flooring. Many households across the nation are opting to have luxury vinyl floors installed in their homes instead of the real wood alternative. You may be wondering why you would want a floor that looks like real wood but isn't? While hardwood floors are lovely, they do tend to be a little less durable than luxury vinyl planks. Many homeowners today are opting for luxury vinyl because it comes with a bit of peace of mind. Let's dive into some of the reasons why we absolutely love luxury vinyl plank flooring.
Luxury Vinyl Floors are Moisture Resistant
Living in the Houston area moisture may be a considerable concern for you and your home. Between the months of humidity every year and the potential for storms and flooding it is a very wise thing to think about. With rainy summers and family members traipsing in with wet and soggy shoes and umbrellas, luxury vinyl plank floors will give you that peace of mind. Hardwood flooring gets easily warped in these types of conditions and you must be sure always to wipe up any moisture right away to prevent that from happening, but with luxury vinyl planks if a soggy umbrella is dropped on the floor and forgotten you won't have to worry. Residential vinyl flooring is a great option for homes here in the Houston, TX area because we typically deal with a lot of water year-round.
Luxury Vinyl has Simple Maintenance Requirements
With busy schedules and families being constantly on the go, we don't need to add one more thing to our to do lists. Having luxury vinyl planks installed in your home is a smart move as they are quite easy to maintain. Once the floors have been professionally installed, they only require regular sweeping or vacuuming and mopping. We suggest that you sweep or vacuum away dust and debris as needed, but at least weekly to keep the air in your home clean. To keep the floors looking beautiful we would recommend mopping at least once a month, but if those muddy footprints are tracked in mopping more frequently may be required. Find a good vinyl safe cleaning solution and taking care of your floors regularly is simple and will keep your home looking impeccable. The great thing about vinyl is that you don't need to worry about polishes or sealants. A simple broom and mop will suffice.
Luxury Vinyl Planks are Scratch Resistant
If your home is a heavy foot traffic area vinyl floors would be a great option. Homes with children and pets or busy teens that tend to come and go see a lot of wear and tear on their flooring. This is because some flooring material can't stand up to the demands of a busy household. Luxury vinyl planks are resistant to scratches, meaning that busy toddler driving their cars across the floor or that puppy running back and forth playing fetch will not be a problem on your new floors. Ensuring that your floors are durable and scratch resistant is a vital part of shopping for new floors to have installed in your home.
Overall vinyl floors have many features that make them a great fit for homes around the world, but especially here in the Houston, TX area. Water resistance being one of the biggest concerns for homeowners, luxury vinyl planks fit the bill nicely here. Not only do luxury vinyl planks offer the beauty of hardwood floors with added features that make them more functional and easier to maintain, but they also come with a lower price tag. All in all, luxury vinyl planks would be a great choice for any home here in Houston. If you still have questions about luxury vinyl floors, we would love to talk to you and see if they're the right residential flooring to have installed in your home.