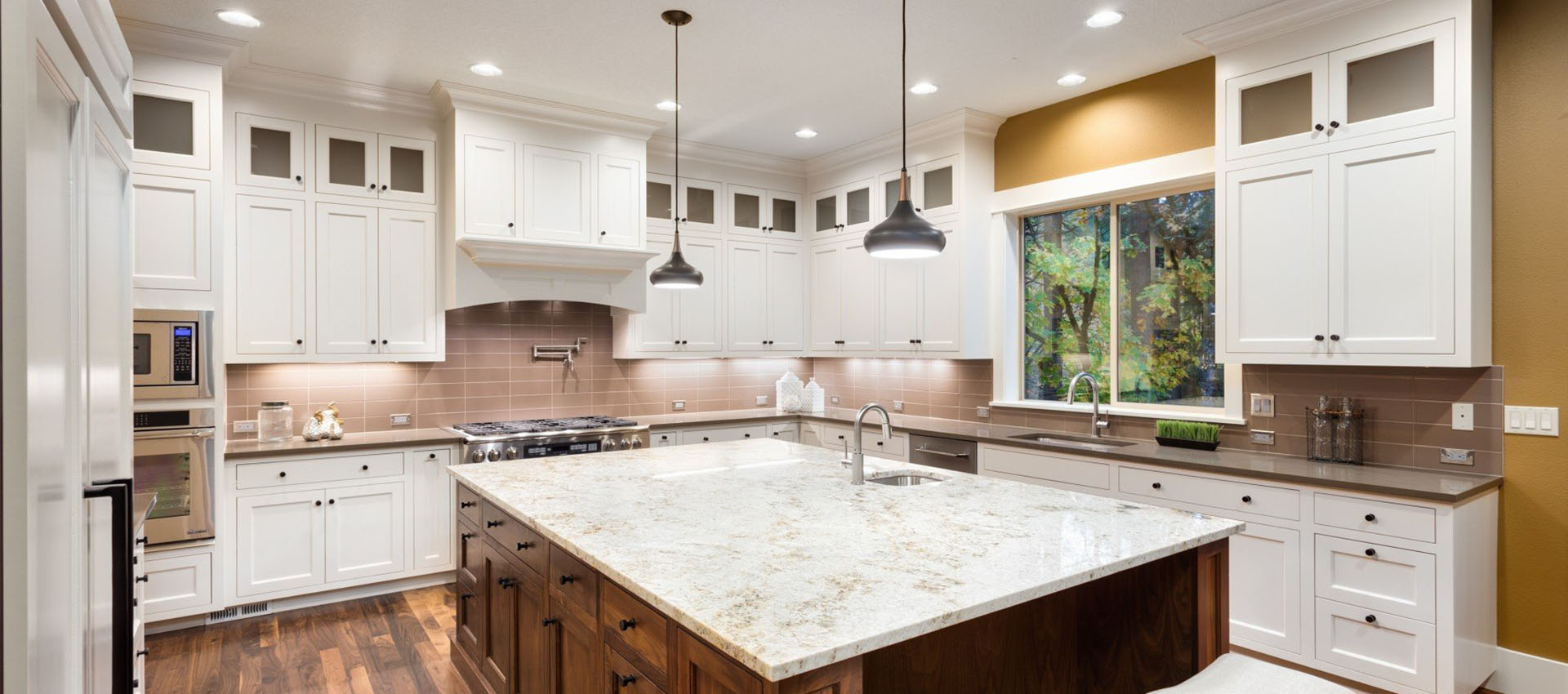 Small Kitchen Remodeling
There's nothing better than the fresh look of a newly renovated kitchen. Kitchen remodeling can have many benefits for a home. One benefit is a newly remolded kitchen will add big money to the overall value of your Houston, TX home. People absolutely love when they can tell that a kitchen has been renovated. Another great benefit is to make a small kitchen more functional.
Kitchen Storage Is Key
When you are sitting down with your kitchen remodeler to discuss the details of your upcoming project, you will want to discuss the many ways you can add storage to your small kitchen. One of the main drawbacks of smaller kitchens is that they are often lacking in storage space. Your kitchen remodeling contractor can help you obtain ample storage within your Houston, TX kitchen. A great way to make sure you are creatively using every inch of space in your kitchen is to make a list of all the ways you want to be able to use the storage space. Working directly with the contractor to create plans and lay out a map or floor plan of how you want your kitchen storage to flow is a great first step towards achieving the most out of your small kitchen remodeling project.
Big Style In Small Kitchens
Having a small kitchen doesn't mean you will have to forego incredible style. In fact, on the contrary with small kitchens you can pay attention to every minute detail. When you look at each small detail as a priority you can achieve a stunning new look that will WOW everyone. Choosing interesting fixtures, tile backsplash and window treatments will allow you to pay attention to those tiny details that you might otherwise have to overlook in a larger kitchen project. With a small kitchen remodel, you can select stunning countertops too. You can get more out of your budget with a smaller kitchen as well. Your desired aesthetic is within reach with a tiny kitchen remodeling project.
Keep The Kitchen Clutter Away
One thing to keep in mind before and after a small kitchen renovation is the clutter. A smaller kitchen can really look cluttered and stuffy if the countertops are constantly littered with things. A pro tip we have is to keep small appliances such as blenders, coffee makers and toasters tucked away and off the counters. This will keep your kitchen looking streamlined as well as giving it the overall appearance of being bigger. Planning your storage for these types of items is also an excellent idea, this way each appliance always has its own special place.
Finding A Trusted Kitchen Remodeling Contractor
Before you embark on the remodeling journey however you will want to find yourself a trusted kitchen remodeling contractor. Your first step should be to research. Searching for things like "kitchen remodelers near me" will be a good start. When you are looking over the list of kitchen remodeling contractors here in Houston, TX or elsewhere be sure to read their reviews and make sure you find a trusted contractor to work with. Unfortunately, there are contractors out there who give the industry a bad name. Reading real customer reviews can give you a feel for what you are getting into with the contractor you select.
There is something about a beautiful new kitchen. Starting a remodeling project for your kitchen will be such a wonderful journey. Enjoy the process and don't forget to make sure you get everything you've always dreamed of. At Tile Zone in Houston, TX we are experienced in kitchen remodeling projects and would love to help you get the kitchen of your dreams.